When Princess Amaryliss arrived on Earth, the beauty and freedom of the world inspired her to create a haven, a safe place where her human friends could indulge in their hearts' desires. That place is The Cavern, and within its walls there is one motto:
All who enter receive exactly what they need.
Welcome to The Cavern.
Book two in The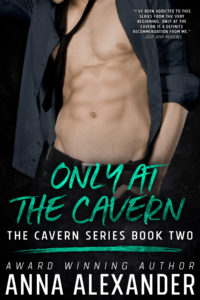 Cavern Series
Falls behind Hero Rising from the Heroes of Saturn Series.
Ever since police Captain Marco DeWinter discovered Dr. Jasmine Jovanovich's secret life as a dominatrix, he has wanted to be on the receiving end of a set of handcuffs and feel the bite of her stiletto in his back as she makes him worship at her feet.
Jasmine agrees to be his guide into the darker pleasures and is delighted when he dives in with the same enthusiasm as he does his police work. That is until he makes her question her "only at The Cavern" policy, and wants to blur the lines between her professional and personal life. When Jasmine is caught in the fallout of one of his cases, Marco must convince her that not only can she trust him to keep her body safe, but her heart as well.
Purchase at: Amazon: iBooks: Kobo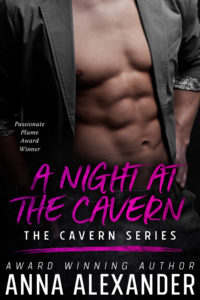 Book one in The Cavern Series.
Occurs at the same time as Hero Unleashed in the Heroes of Saturn Series.
 The motto at the city's most hedonistic nightclub, The Cavern, is all about receiving what you need, and at the moment Miranda needed to sober up and get the hell out of there. Her lame attempt at adventure was about to go down as the stupidest idea ever when the club's über-hunky designer whisks her onto the dance floor and offers to make her sexiest fantasies come true. Maybe it was the overpriced drinks talking, but if she was going to fail, it might as well be in a blaze of glory. Leather cuffs, bondage and forbidden pleasure? She's all in. Jorges finds Miranda's self-deprecating humor refreshing and falls for her girl-next-door charm as he coaxes her inner sex goddess out to play. Who knew that within the wallflower lurked a sizzling siren? Before the sun rises, Jorges realizes one night of passion will never be enough. Now he must convince Miranda she is exactly what he needs.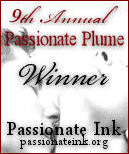 Purchase at: Amazon: iBooks: Kobo: Nook
Click here to read an excerpt.